FAQ
FAQ

--Please tell us Huaweiproduct's achievement?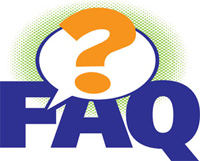 Our product design and prototyping service is covering with daily use,electric healthy care product,electric beauty care product, digital and electric consumer product,toys and education product.

We have complete many OEM order successfully for some famous company in the world and we have got high reputation from our cleints.

Rapid prototyping and Plastic injection mould from small to medium, large electrical equipment, large electronics parts and automotive parts for world well-known manufacturers.

--From only sketches and drawings, can you do the product design and making the prototyping accordlingly ?

Yes, we can, we already did before and we are doing it now .

--What is maximum size of the mock up that you can make?

The main processing method Mock-up is CNC, it will possible to make the size up to below.
180cmx130cm (70.8 inch x 51.2 inch)
t=15cm (5.91inch) 1 CNC machine
160cmx100cm (63 inch x 39.4 inch)
t=15cm (5.91inch) 10 CNC machines

-- What information do you need to have for making a quotation for the plastic injection mold?

A.: Best situation is:
1). 3D model and 2D drawing of products;
2). Mold specification sheet stipulating cavities number, steel type, resin, standard components brand etc.
3). Approximately required lead time.
4). Required guaranteed shots if it is the quotation for mold or prototype mold ;
5). Whether export or remain in China if it is the quotation for mold or prototype mold .
If you can only provide part of above information, or even you can only sketches and drawings, then we will propose to you how to make the prototype and mold using our expertise and quote to you.

--Can you make 2Color mold or insert injection mold or over mold?

A.: Yes, we can, we have done some 2 color mold and insert injection mold, and made it successfully. Even we don't have 2color injection machine currently, we can arrange injection molding at our sub-contract supplier


-- How long does it take for the quotation, the product design, the mock up making, mold fabrication and product manufacturing ?

1)Standard lead time for product design and mock up
Quotation              3 Working dates
Purchasing material or final discussion with clients 2 Working dates


Product design 7-15 days
Prototyping            3-10 Working dates
Delivery              2-3 Working dates

2)Standard lead time for plastic injection mold and product manufacturing

Prototype mold: 3-15days and 7days in average
Production mold: 20-120days

Product manufacturing:15-45 days
Standard lead time is as above.

--How's Huaweiproduct's quality?

Customers primary, quality first are our concerned long term insistent policy.
Over 80% our products exported to Japan and German market with very high quality, some of them are well-knownJapanese automotive manufacture,German industrial parts,and Eropean enterprises.

--How do you arrange the delivery?

For the mock up and prototype ,We use international transportation companies such as DHL, FedEx.So, it will keep the same services as your domestic service and delivery time.

For the plastic injection mold and finished product, we use both the air and sea,it is base on customers requirement.


--How do you keep your price competitive over the other company?

There are several points maintain our competitiveness

1) .One stop service from product design, mold fabrication all way to manufacturing.
2). Deep insight into tooling industry and OEM product manufacturing
3). Good product design and mold design meeting different requirement from the customer
4). Rich experience in cost down in management system and work shop
5). Good quality control system
6). Good relationship with sub-supplier

Contacts

Phone   +86- 86-755-8238-2595
Mobile +86-139-2383-5403
E-mail admin@huaweiproduct.com
sales1@huaweiproduct.com
URL www.huaweiproduct.com